Motorway A10 exit Königs Wusterhausen/ Wildau 1km
S-Bahn station Wildau 2km
Airport Schönefeld / BER 12km
Bus service in front of our guest house
---
Der A 15-minute walk or a city bus ride will take you to the shopping mall A10 Center and the entertainment centre A10 Freizeitwelt.
To use the suburban train S46 Südkreuz-Königs Wusterhausen (trains go every 10 minutes) you can either walk for about 15 minutes or go by city bus. The bus stop Fliederweg is in front of our guest house.
interesting places close to our Guest House
It is only a 5-minute walk to
three supermarkets (Lidl, REWE, Netto)
a bank (Sparkasse)
a cash dispenser of Hypo-Vereinsbank
a post office
the health centre of wildau including pharmacy
the sport and free time centre "Wildorado"
four restaurants, four bakers, a butcher's, two hairdressers, a tailor's, two physiotherapies, two beauty parlours, a travel agency, a horse farm and a driving school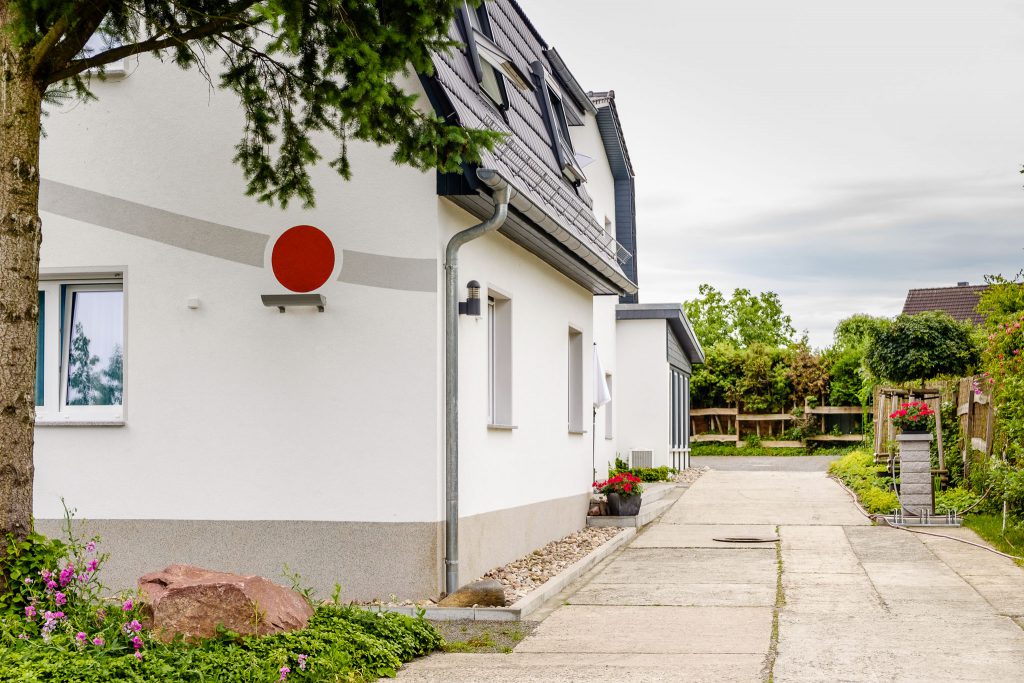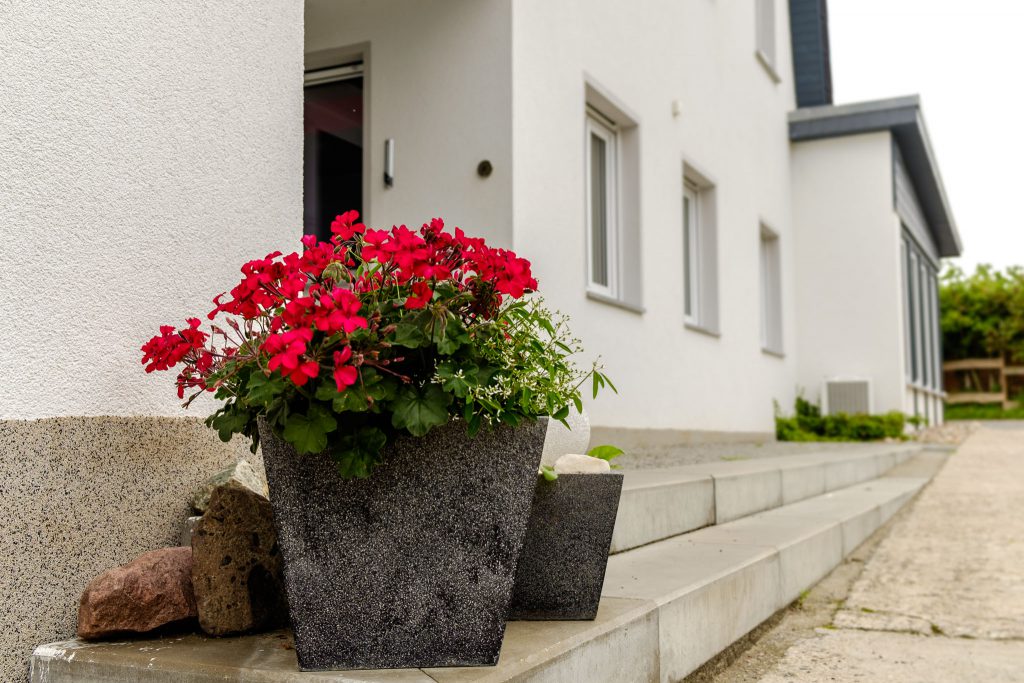 The Town of Wildau
Wildau is situated 28km /17.4miles southeast of Berlin bordering the River Dahme in the Dahme-Lake District. It belongs to the administrative district Dahme-Spreewald and is part of the region Lausitz-Spreewald. The neighbouring commune Zeuthen is located north and westwards, the town of Königs Wusterhausen is to the south of it and Schönefeld is in the northwest.
Together with Schönefeld Wildau has the administrative function of a middle-order centre, and commonly with Königs Wusterhausen and Schönefeld the regional industrial growth core "Schönefelder Kreuz".
Wildau has about 10,000 inhabitants on an area of 909ha/2,246 acres, which means the population density is circa 1,050 people per sqkm/ 247 acres.
The freeway A10 and the S-Bahn station Wildau are excellent connections to the national road network and the public transport system ÖPNV in the direction of Berlin and Cottbus.
Wildau has been a traditional production site for a long time. The town has increasingly developped into a place of education and science. The local technical college TH Wildau with its more than 4,000 students has gained national importance.